Latest news in Investments, retirement planning, tax efficiency and Multi Asset Funds.
London's AIM market saw only nine new company listings in the past year, a record low for the market and an 88% decrease on the 74 listings in the previous year, says UHY Hacker Young, the national accountancy group.Fewer new listings has led to a 97% fall in funds...
Crowdcube, the world's largest equity crowdfunding platform, and Octopus Investments, the largest provider of Venture Capital Trusts (VCTs) in the UK*, launch a partnership that aims to lower the barriers to entry facing retail investors wishing to invest in VCTs. ...
Data from financial advice and guidance platform provider, Wealth Wizards, shows that 1 in 3 of individuals previously on track for a 'Moderate' retirement lifestyle are now facing a 'Minimum' standard, as a result of the economic environment over the past couple of...
Tom Selby, head of retirement policy at AJ Bell, comments on the government backing away from plans for a pre-election state pension age hike. He said: "Accelerating the planned hike in the state pension age for millions of Brits would have raised billions of pounds...
Written by Steven Cameron, Pensions Director at Aegon It will be a big relief to many if as reported, the Government has shelved plans to accelerate increases in the state pension age. Having certainty and stability around when your state pension will commence is...
Most current pension savers feel like they'll never be able to retire, new Living Wage Foundation research reveals.  Polling of over 3,000 people who saved into a pension in the last year, by the Living Wage Foundation and Savanta, found that over half (56%) of...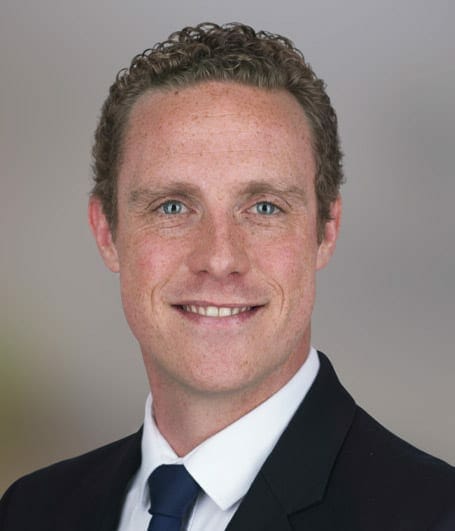 Following the abolishing of the Pensions Lifetime Allowance announced by Jeremy Hunt in his Spring Budget, its removal is big news for high-net-worth pensions especially when it comes to divorce. Matthew Taylor, pensions expert and Partner at Stowe Family...
The UK Government have released a press release announcing the launch of their AI white paper to guide the use of artificial intelligence in the UK. Read the full statement below. White paper sets out new approach to regulating artificial intelligence to build public...
Later this week, the UK Government is expected to make a number of announcements in relation to the green economy. This may include the following elements: · A revised Net Zero Strategy, after the Government lost a...
Chancellor Jeremy Hunt's wealth tax raid from 6 April has precipitated a near four-fold increase in Bed and ISA transactions since he announced cuts to the CGT and dividend allowances during his Autumn Statement back in November. Between November 2022 and February...
An estimated 1.8 million more people will be paying dividend tax by 2024/25, according to figures released by HMRC under a Freedom of Information request made by AJ Bell. At the same time the Capital Gains Tax allowance is being slashed, resulting in 260,000...
Baronsmead Venture Trust plc and Baronsmead Second Venture Trust plc (the Baronsmead VCTs), managed by specialist alternative asset manager Gresham House, have raised a further £50mn, bringing their total net asset value to £438mn.  As with previous years, this 2023...
We are delighted to welcome you to the latest issue of GBI Magazine, hot on the heels of a busy couple of months of report writing, culminating in our Annual Tax Efficient Investment Sector Research Report. Feedback has been tremendous and we were pleased to be able...
GB Investments is a campaigning magazine for the financial adviser community, focussing on tax efficient investments such as EIS, Seed EIS, VCT, SITR and BR.
Read the latest issue of GBI Magazine and all the latest news.
LCP has launched a new responsible investment philosophy to help focus industry attention on concrete action to address systemic risks...
Today's 0.25% hike by the Bank of England's MPC clearly has implications for SMEs across the UK - especially given yesterday's shock news...
Following today's 0.25% hike in UK interest rates to 4.25%, the rise clearly has implications for pensions and for pension schemes....
New figures published today[1] by DWP show that efforts to correct errors on underpaid state pensions, which started in January 2021, have...
In this blog for IFA Magazine, Sara Neidle, Director at SEC Newgate, reflects on how and why we all need to work together if we are to...
Implementing the new Consumer Duty is probably the biggest regulatory change that advisers face this year. One of the FCA's key...
Claire Trott, divisional director for retirement and holistic planning at St. James's Place, comments on the 2021/2022 Pensioners Incomes...
Data from financial advice and guidance platform provider, Wealth Wizards, shows that 1 in 3 of individuals previously on track for a...
EQ Investors (EQ), the B Corp wealth manager, is reducing the charges on its passive sustainable portfolio range, having celebrated their...
DSW Ventures, the venture capital arm of the Dow Schofield Watts group, is launching its first Seed Enterprise Investment Scheme (SEIS)...
IFA Talk is our flagship podcast, designed to fit perfectly into your busy life, bringing the latest insight, analysis, news and interviews to you, wherever you are.
IFA Talk Podcast - listen to the latest episode