The ravages of inflation can be all too damaging for savers. However, for Natasha Ebtehadj, co-manager of the Artemis Global Select Fund, a chance conversation about money with her seven year old has her in reflective mood about her role as an investment manager as...
For professional advisers and paraplanners only. Not to be relied upon by retail investors. With rates on cash savings climbing, it's harder for clients to appreciate the value of advice. It has also become harder for advisers to recommend investments to clients while...
Nantwich Wealth Management specialist, Lyon Griffiths Financial, has announced that it is joining Chartered Financial Planners, Wealth...
Policy changes announced in the Spring Budget are driving client pension contributions, advisers reveal - as Fidelity Adviser Solutions...
The CII and PFS have announced the winners of their inaugural Apprenticeship Awards, celebrating the achievements of exceptional...
Bovill analysis of the FCA's latest intermediary data suggests the UK's financial advice market is in good health. But while retail...
Perspective Financial Group Ltd has announced that it has completed two further acquisitions, meaning the Group has made 17 acquisitions...
Finance experts share their reaction to the latest Bank of England interest rate decision
Following today's news that the Online Safety Bill has passed its final reading in the House of Lords and is set to receive Royal Assent,...
With a BBC report this week highlighting that the UK Government is looking to backtrack on some of its environmental targets, PM Rishi...
For once, there's some relatively good economic news as the Office for National Statistics (ONS) has today announced the latest UK CPI...
By Tomasz Wieladek, chief European economist at T. Rowe Price The Bank of England (BoE) will likely raise its deposit rate by 25bps...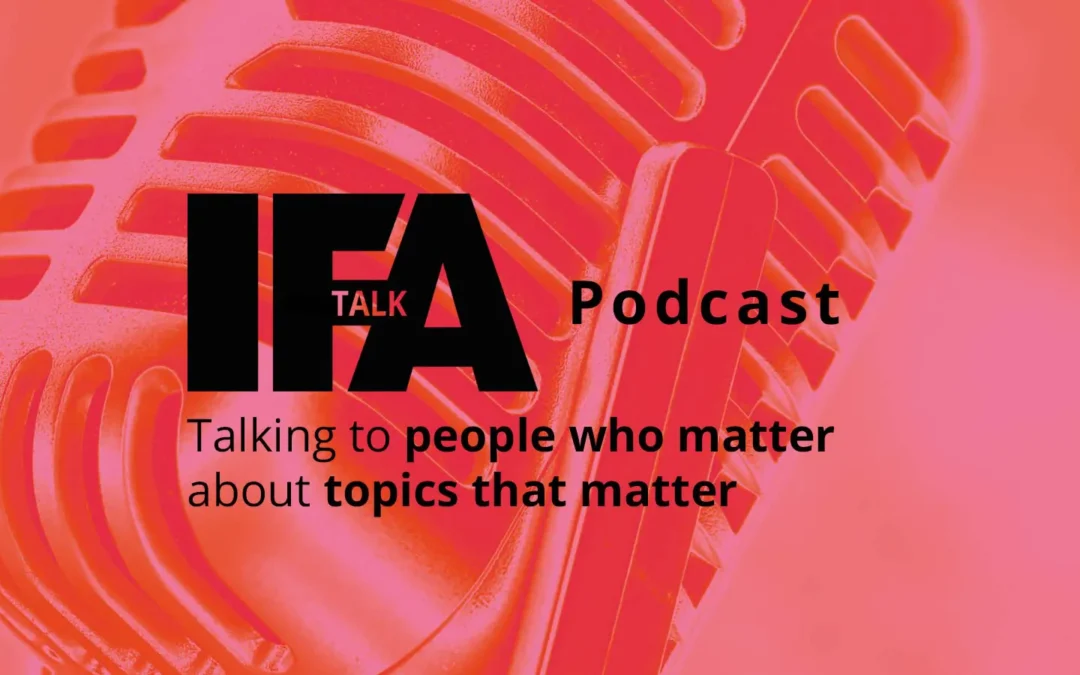 On this latest IFA Talk Podcast, we're talking IHT planning, but with particular focus on the importance of Gift Cover – and we're using...
The equivalent of 19m UK workers anxious over affording food and utility bills, based on ONS employment data Fear of missing mortgage or...
Launched in 2022, the Broadstone Insurance Gap Index tracks the relative changes in self-pay and insured private medical treatments...
Legal & General Group Protection has enhanced its digital quote, buy and renew platform ONIX, which sees it opened up to a lower...
The Chartered Insurance Institute (CII) has awarded 33 prizes for exceptional performance in its qualifications during 2023. The CII has...
Propertymark has cautiously welcomed the latest news that UK house prices fell by 5.3 per cent in the year to September. Whilst this news will provide many aspiring homeowners with the chance to own either their first home or their next one, the latest data from...
This morning's House Price Inflation (HPI) data from Nationwide has been much anticipated by Mortgage and Property professionals. The data showed that annual house price growth was virtually unchanged over the month and in response mortgage and property experts have...
With the continuing success of our weekly IFA Talk podcasts, we're really excited to bring you a brand new monthly podcast special. On the first Monday of each month, we'll be bringing you this special podcast edition where we focus on topics relevant to mortgage and...
Craig Brown, CEO of Legal & General Home Finance 42% of parents and grandparents aged over 55 have helped fund a family member's property purchase  Parents and grandparents are frequently turning to the value of their own homes to come up with the cash, either...
This morning's announcement of the latest House Price Inflation (HPI) data from Nationwide, giving the September figures, has been eagerly awaited by Mortgage and Property professionals. So now we know, that annual house price growth was virtually unchanged over the...
Fleet Mortgages, the buy-to-let specialist lender, has today (29th September 2023) cut rates on all five-year fixes across its three core ranges: standard, limited company and HMO/multi-unit block. The lender has cut rates by 20 basis points (bps) across these...
Aegon has welcomed the FCA's latest update on its review with the Treasury of the advice guidance boundary. It believes this could pave...
Tom Selby, head of retirement policy at AJ Bell, was one of the earliest and most vocal campaigners for a pensions cold calling ban in the...
The Financial Conduct Authority (FCA) has today set out a 14-point action plan to ensure banks and building societies are passing on...
The Financial Conduct Authority (FCA), the Prudential Regulation Authority (PRA) and the Bank of England have finalised a revised scheme...
The Financial Conduct Authority (FCA) has found 7.4 million people unsuccessfully attempted to contact one or more of their financial...
Over a third of parents in the UK have had to reduce their working hours or take time off work to take care of their children due to the high costs of childcare, according to new research from personal finance comparison site finder.com. The survey found that...
New research reveals many freshers will be heading off to university with financial trepidation due to money constraints faced by themselves and their families. According to a Nationwide Building Society poll of more than 1,000 upcoming first year students1, 86 per...
Abu Dhabi declared the top destination for digital nomads this winter Business Name Generator has analysed cities across the globe to determine the best destinations for digital nomads to work from in the winter. Abu Dhabi crowned the best destination for...
A new survey commissioned by Moneyboat has revealed the UK's attitudes to splitting the bills The survey has discovered how Brits most commonly split their bills, the factors they think should influence how much people pay and if they think it's fair to split...
In the UK, a digital storm is brewing. As ransomware attacks escalate, small businesses are particularly under threat. The Information Commissioner's Office (ICO) has reported that ransomware attacks in the UK have reached a record high, with over 5.3...
63% of 16-24-year-olds say they've discussed death and end-of-life preparations with their loved ones – the highest percentage of any age group. Over a third (34%) of respondents have not discussed death and end-of-life preparations with their family. 37%...
IFA Talk is our flagship podcast, designed to fit perfectly into your busy life, bringing the latest insight, analysis, news and interviews to you, wherever you are.
IFA Talk Podcast - listen to the latest episode